Upload your LinkedIn connections
You can upload your LinkedIn connections by following these steps:
Download a copy of your connections data from LinkedIn.
Right click on the downloaded .zip folder and choose to "Extract All". This makes the connections file (usually named Connections.csv) accessible for upload to DotAlign.
On the Data Sources page, click the "Upload" button next to the LinkedIn header.

This will give you a popup, which allows you to find and upload the "Connections.csv" file you download from LinkedIn and unzipped.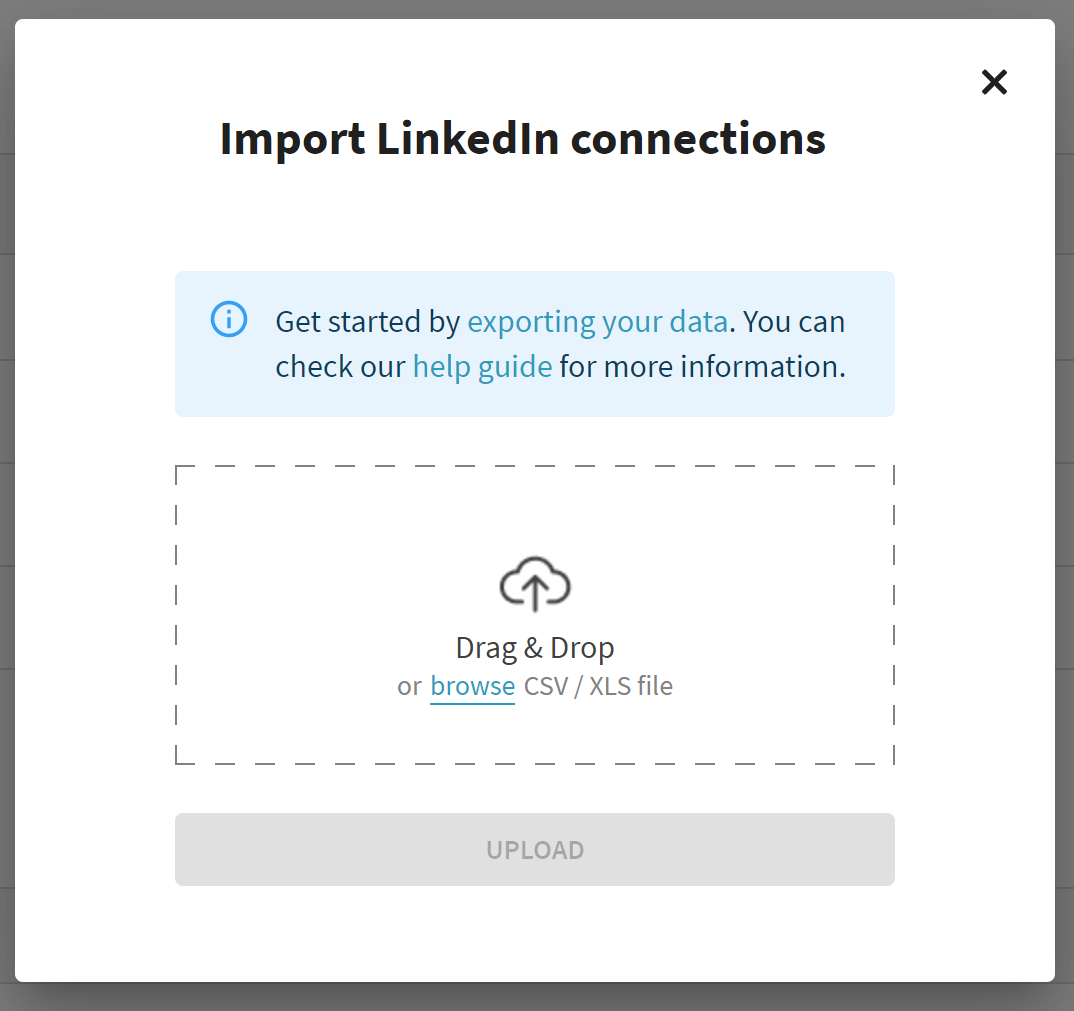 Once the upload is complete, you will see a confirmation dialog. At this point DotAlign Cloud has received and processed your connections file. However, it can still take up to 2 hours for those connections to show up in the app because entity alignment and other analytics need to run for that to happen, and those are scheduled to run only hourly.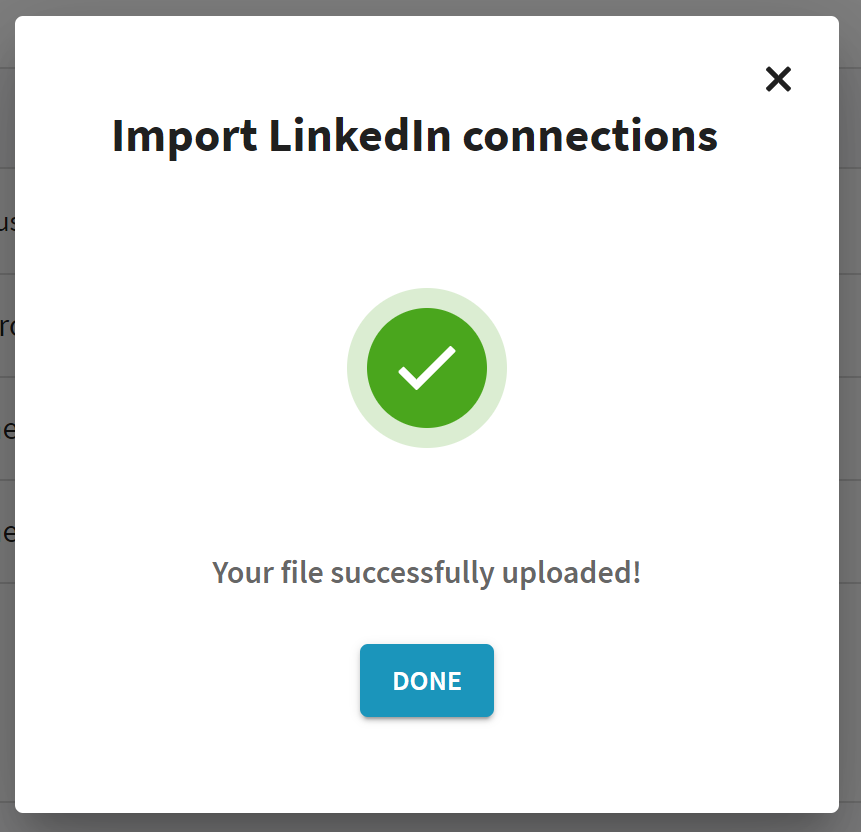 Unlike mailbox based data, LinkedIn connections are not automatically refreshed. You can periodically download your connections file from LinkedIn and upload it to get your latest connections into DotAlign.
---
---