Marking people as private
If there are certain relationships you would like to keep private (not visible to colleagues via DotAlign), you can mark them as private.
Once you mark someone as private, you will not appear as an "introducer" for them, and your colleagues will not be able to discover your relationship with them. Any data that you exclusively contribute to their profile will also not be visible to anyone. If you were the only person who knew them, their complete profile will be removed from your firm's combined DotAlign network.
There are two ways to mark a person as private.
Using an Outlook contact card
If you have a contact card for the person in your mailbox and it is marked as Private in Outlook, then DotAlign will not collect or share data with your colleagues for that contact (as detected by name or email address). To mark as private, use Outlook desktop (not the web Outlook) and open the contact card. On the Contact ribbon click the 'Private' icon.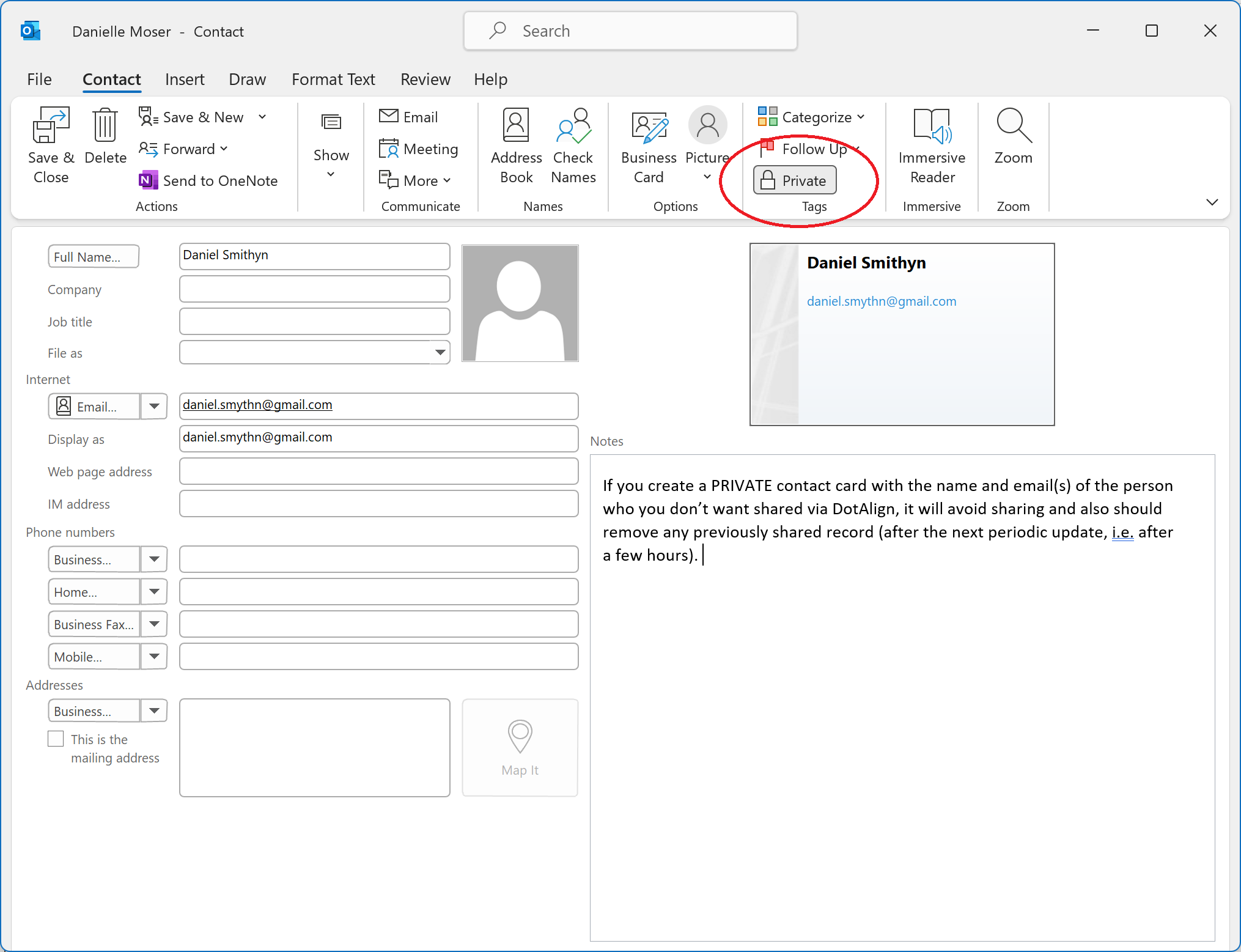 Using the in app "Mark as private" flow
You can navigate to the profile of any person on DotAlign and click on the "Mark as private" button on their profile.
<SCREENSHOT COMING SOON>
---
---