Database backups
Your DotAlign database is automatically backed up and can be restored to any point in time in the previous 15 days. However, there may be times when it is necessary to take a file based backup into a BACPAC file. You can do this via the Azure portal using the following steps.
Go to database inside your DotAlign resource group. Its name should be "dotalign".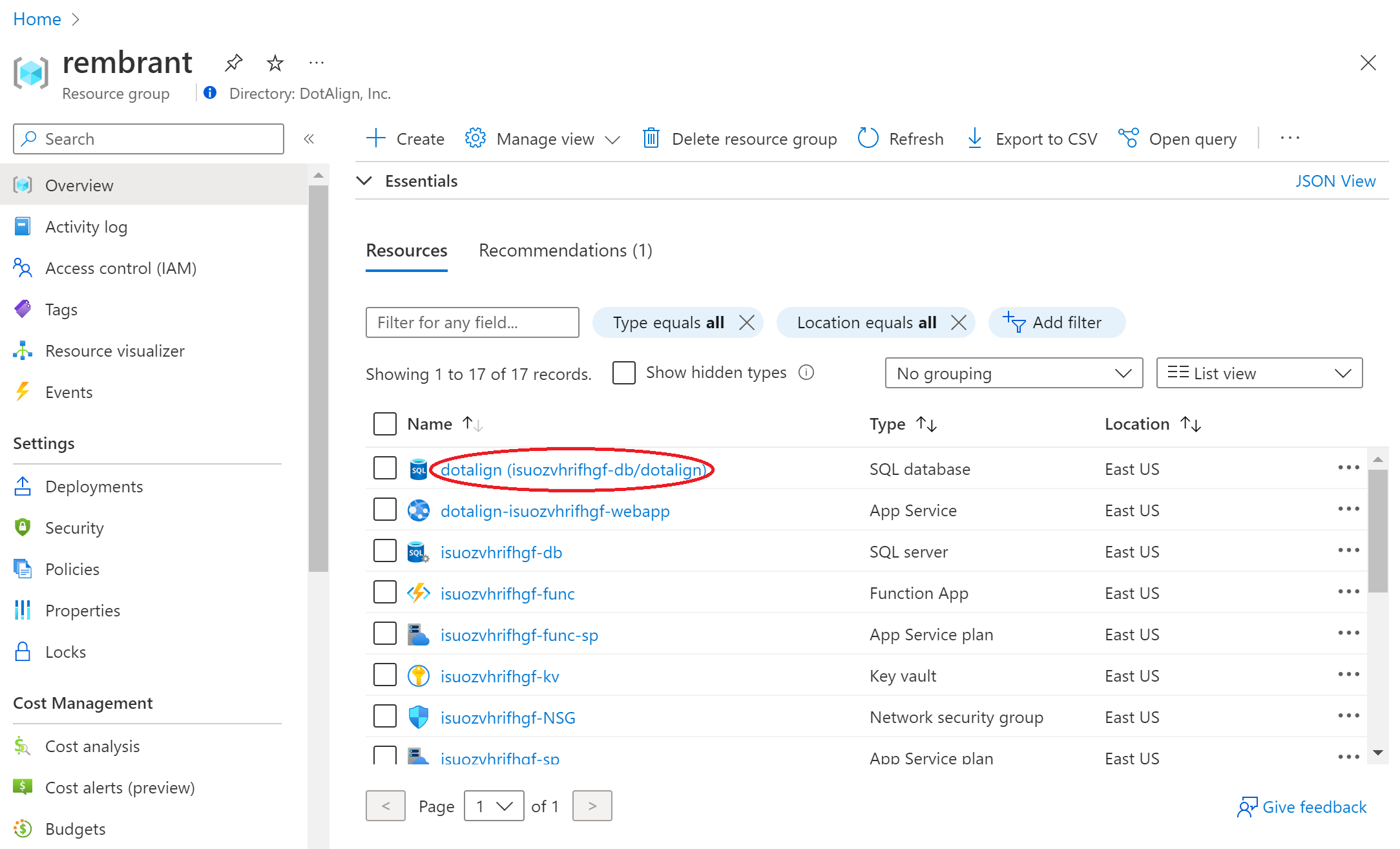 On the database screen, click on the "Export" button.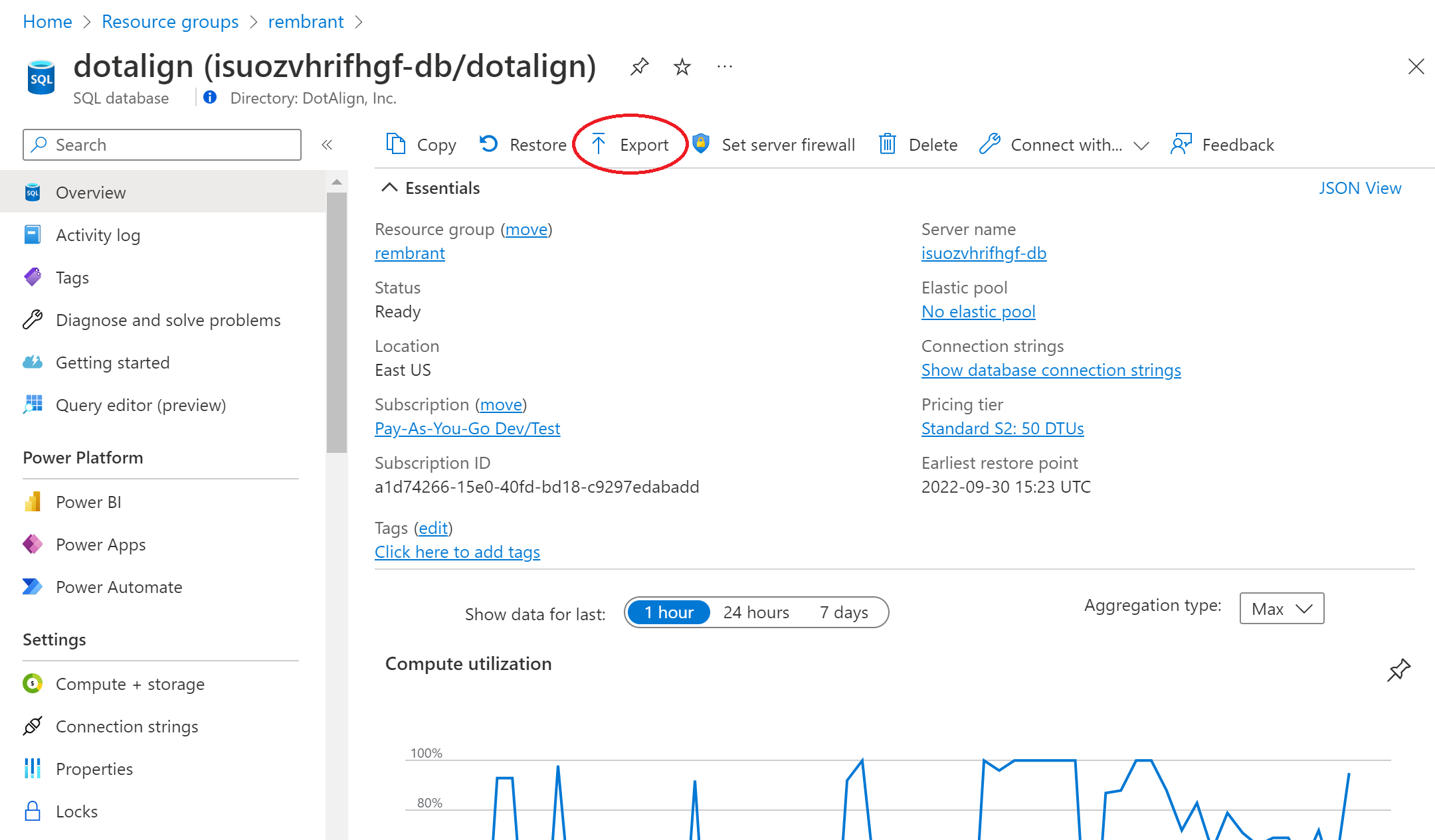 Fill out the details for the export process, including the password for the database. The password can be obtained from the "Configuration" section of the DotAlign web app, by using the setting named "AzureDb:AdminPassword". You must also select a storage account where the export will write into, and you can select the blob storage account that already exists inside your DotAlign resource group for that.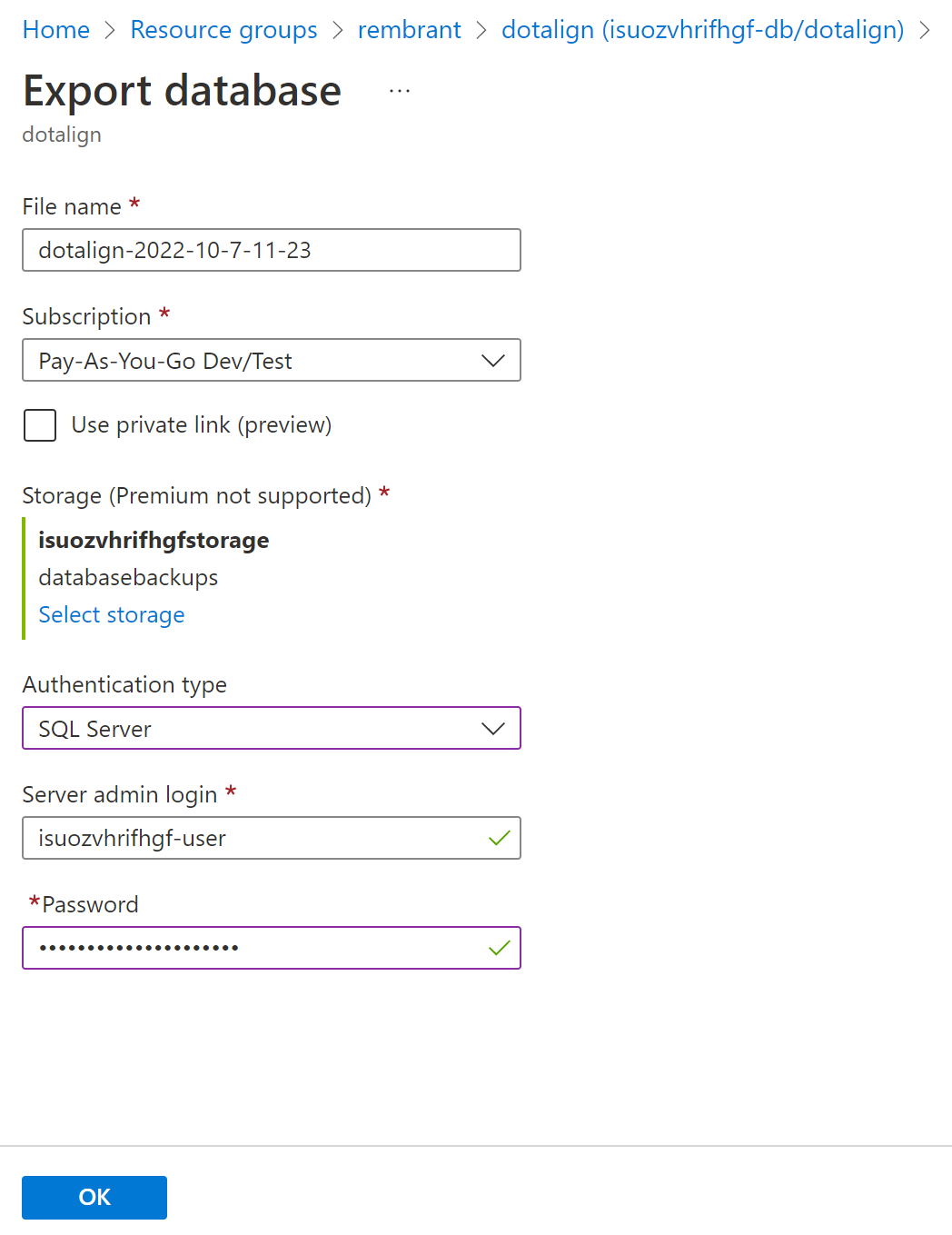 After filling out those details, please click OK. That will submit the request to the Azure system, and the backup will commence.
It can take a long time, even hours for the backup to complete. You can track the status of the backup by going to the database server inside your DotAlign resource group. The database server is names with a unique string, followed by "-db".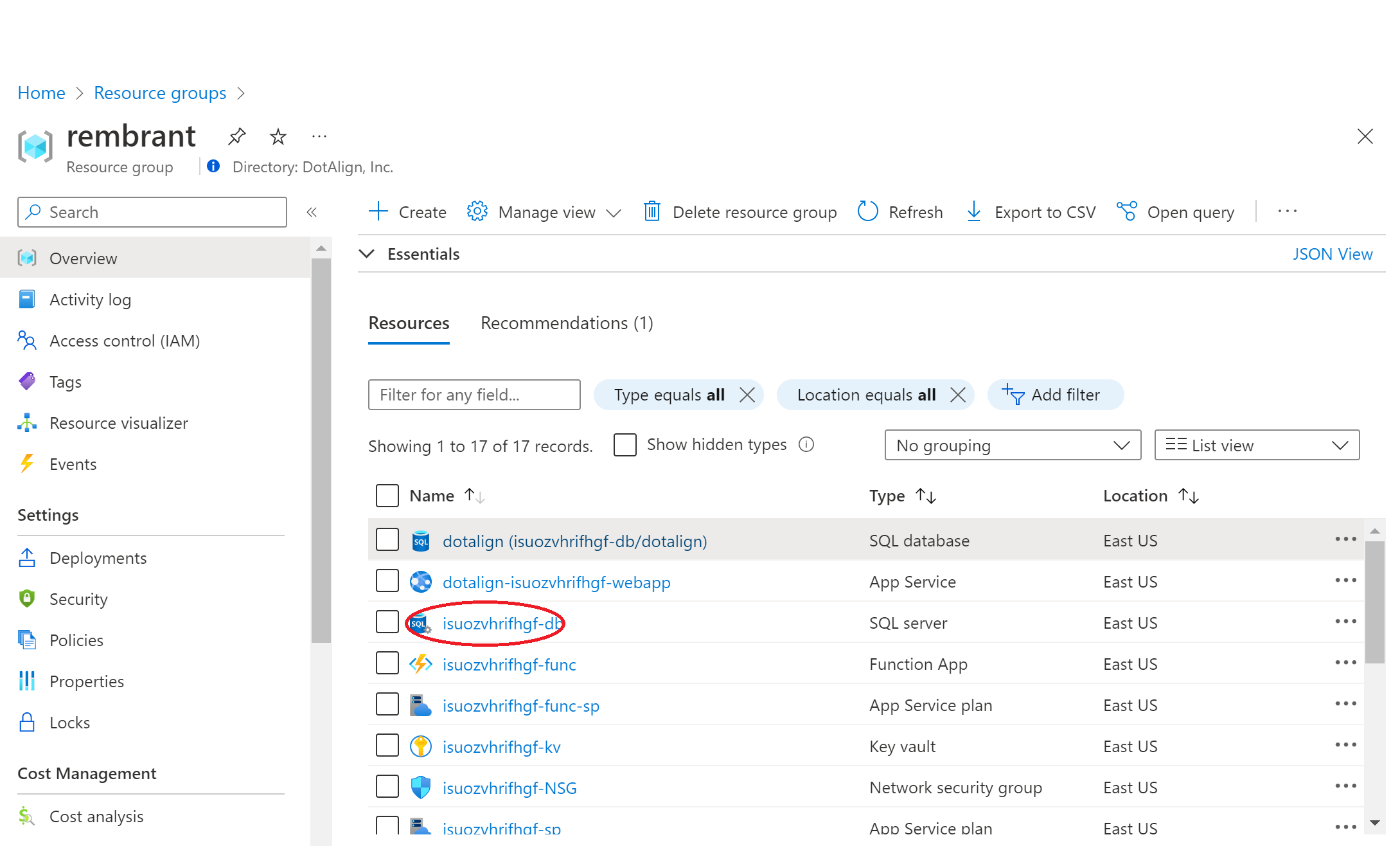 And then clicking on the "Import/Export history" section.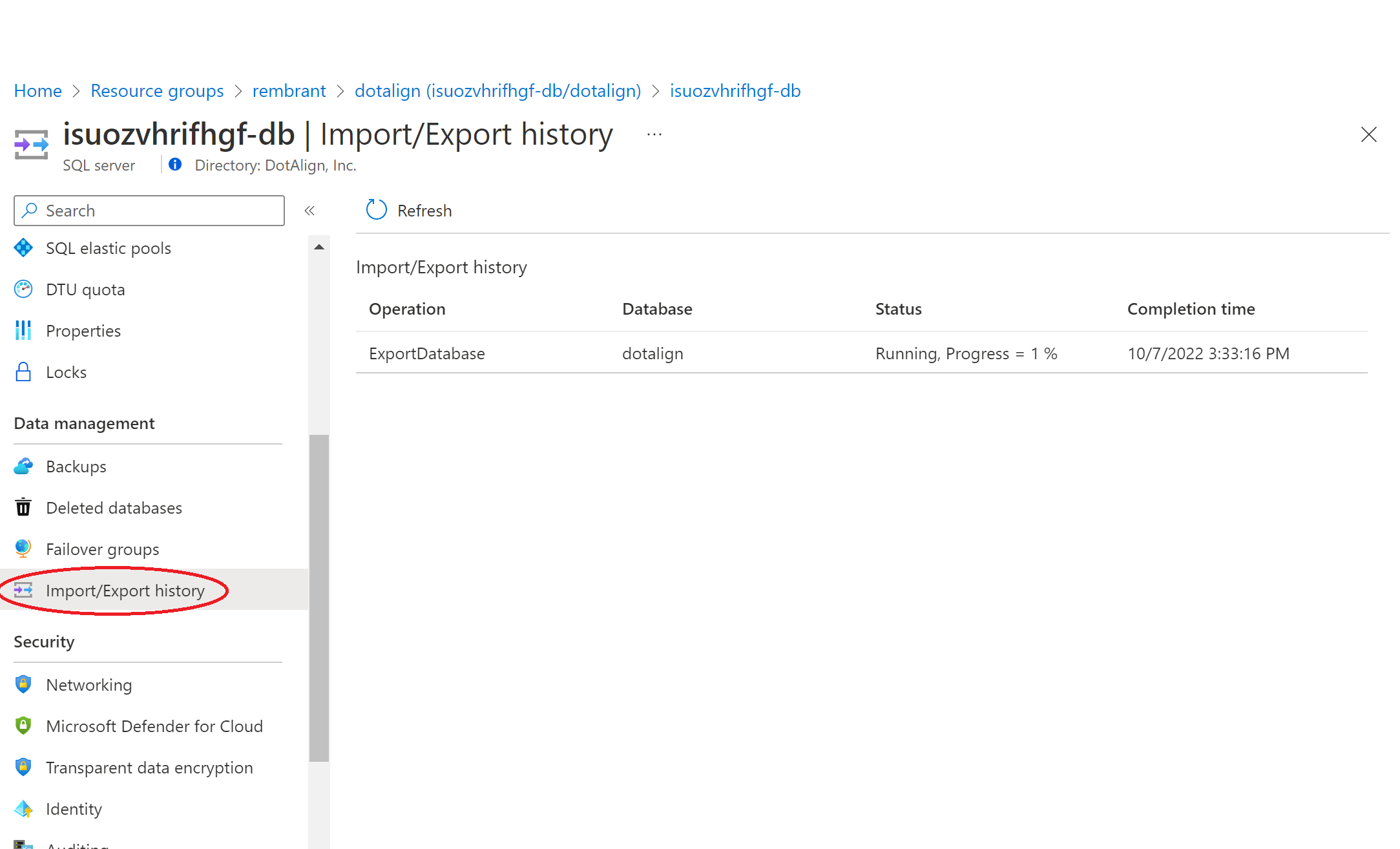 ---
---